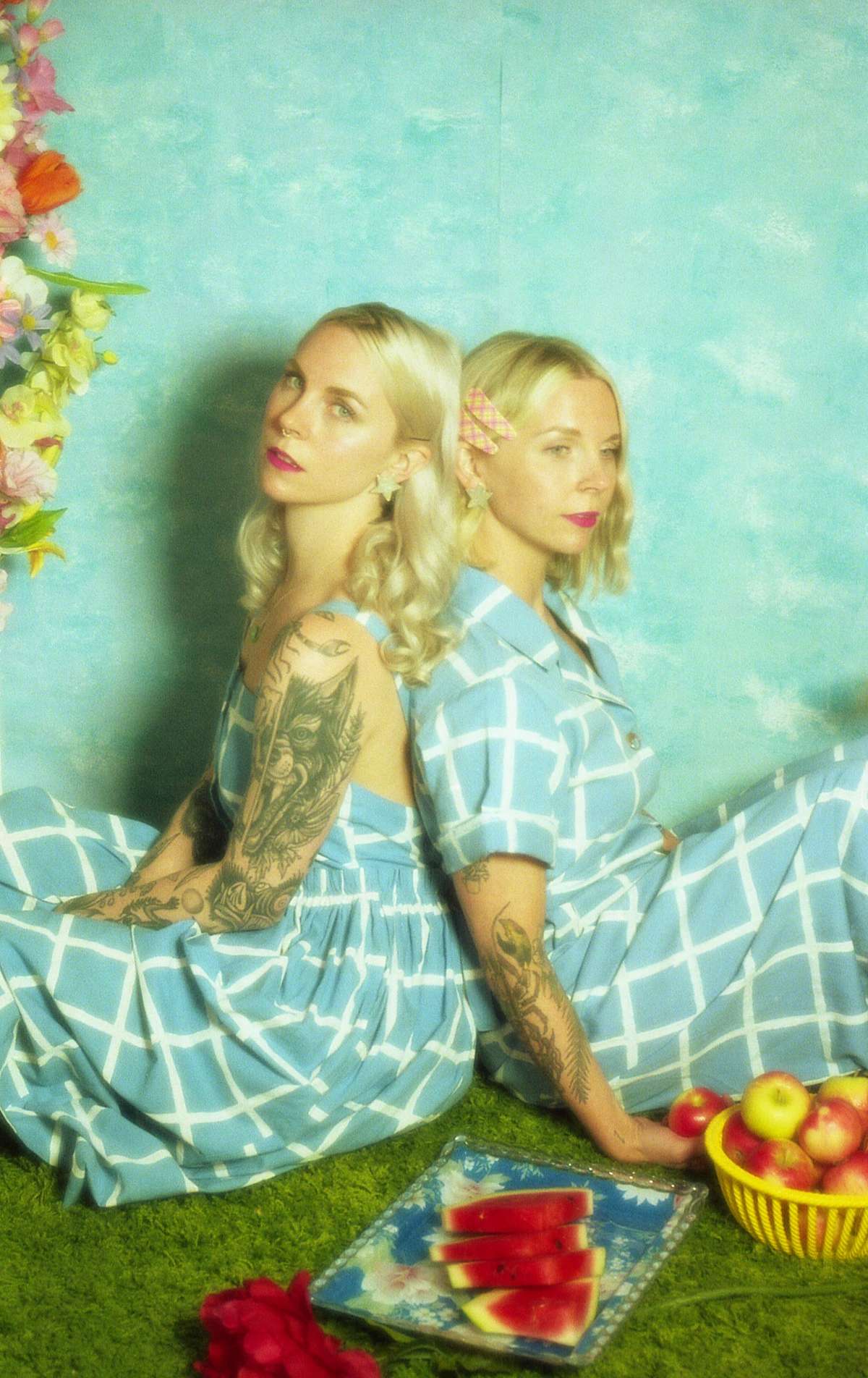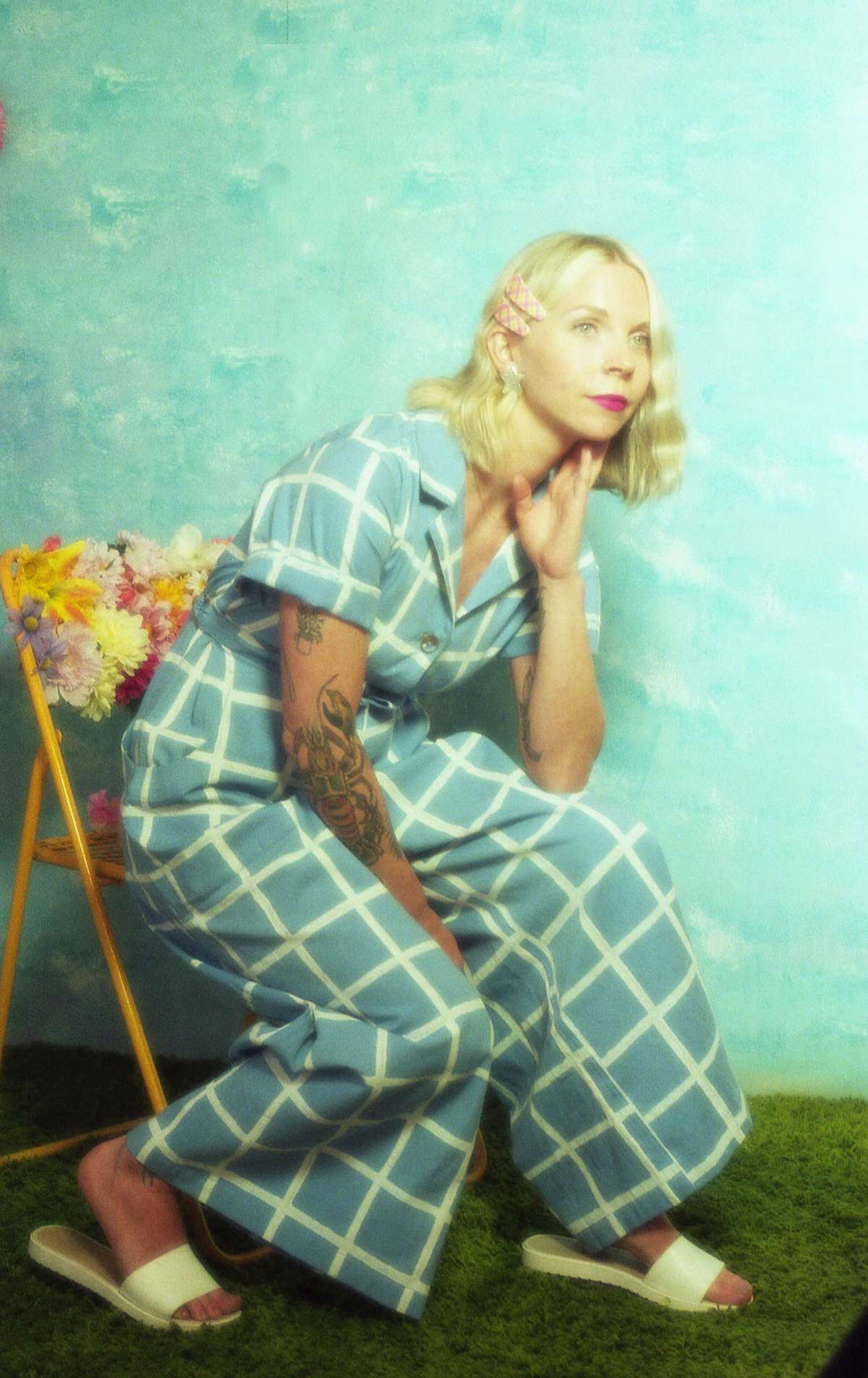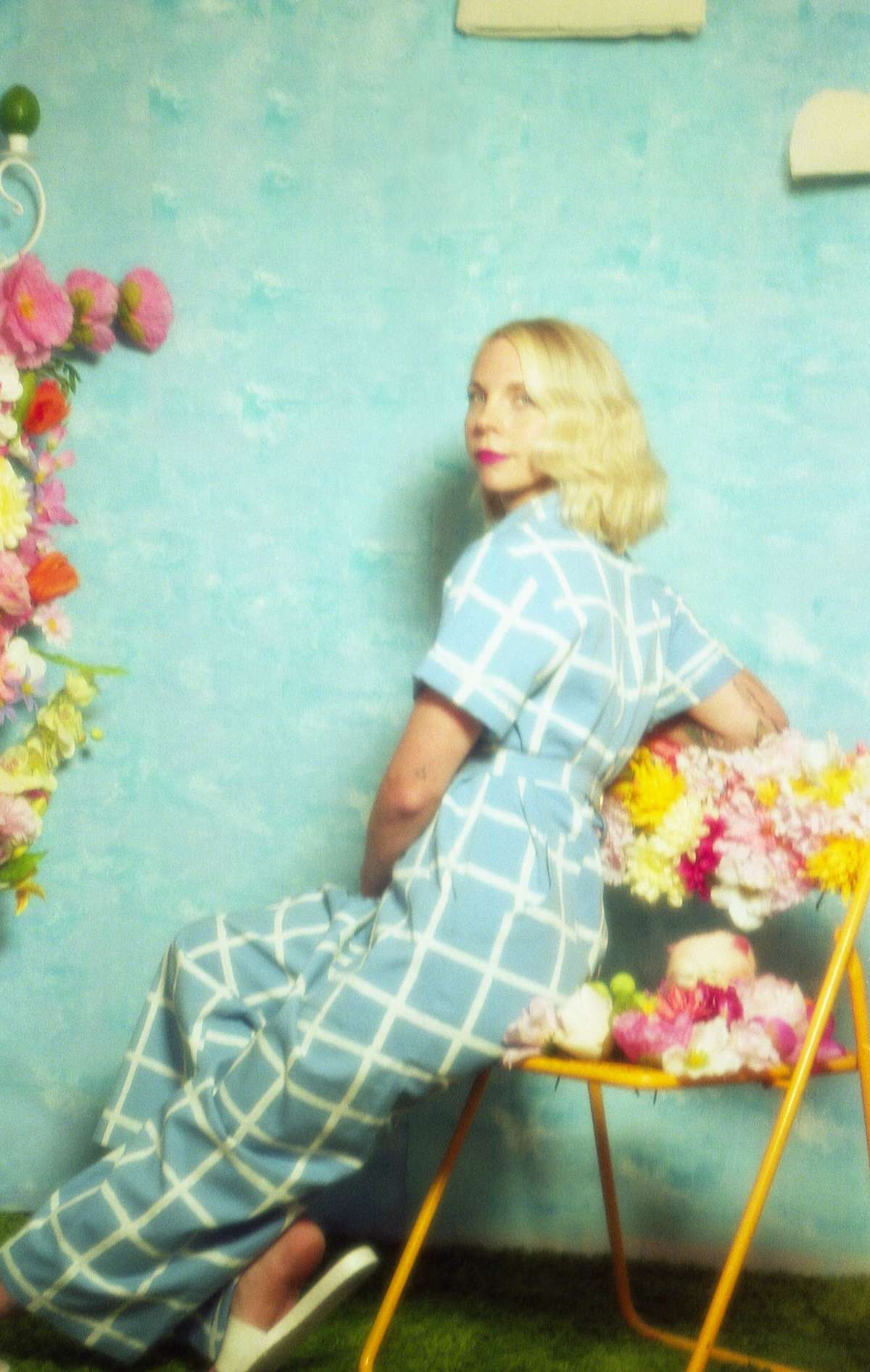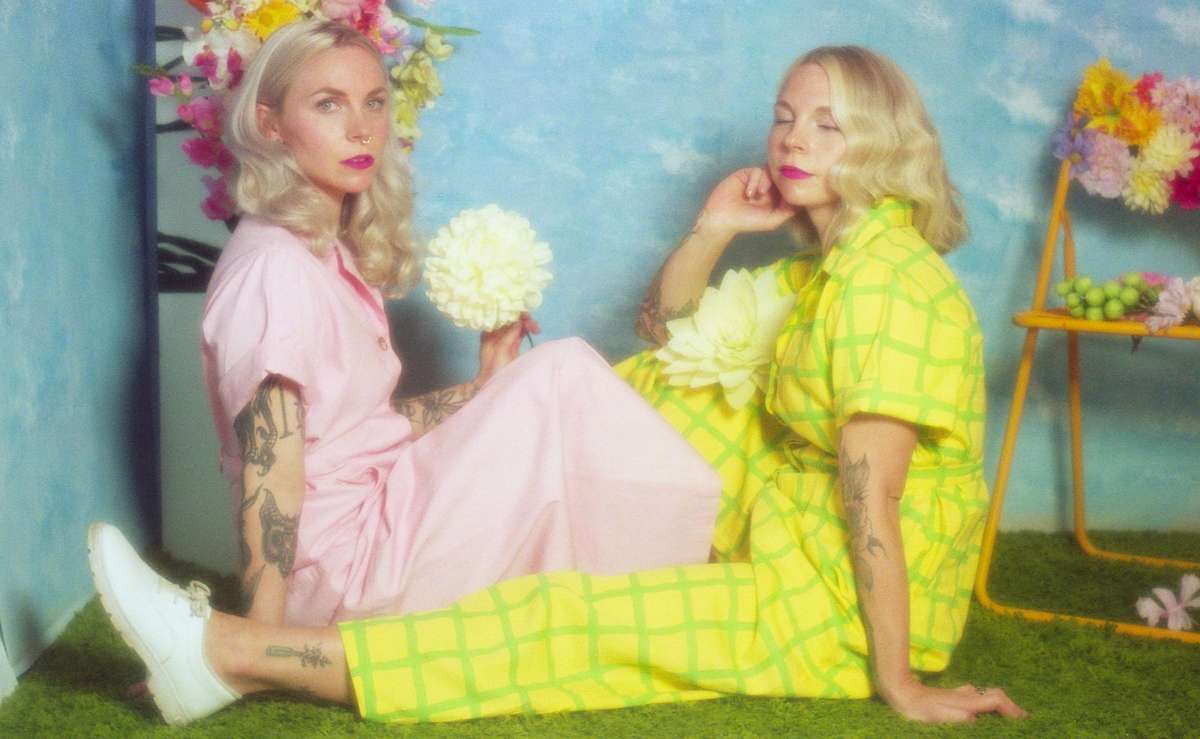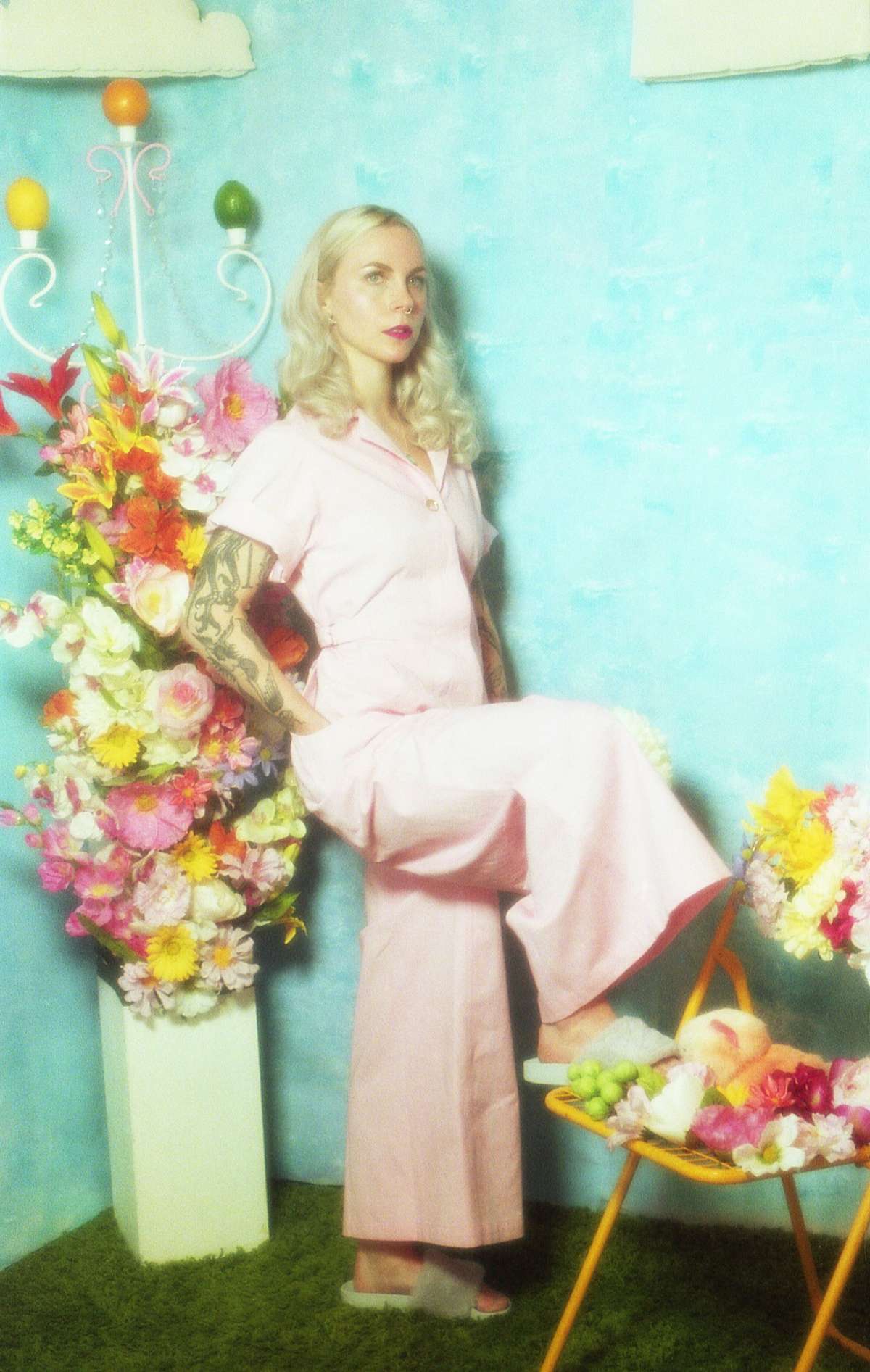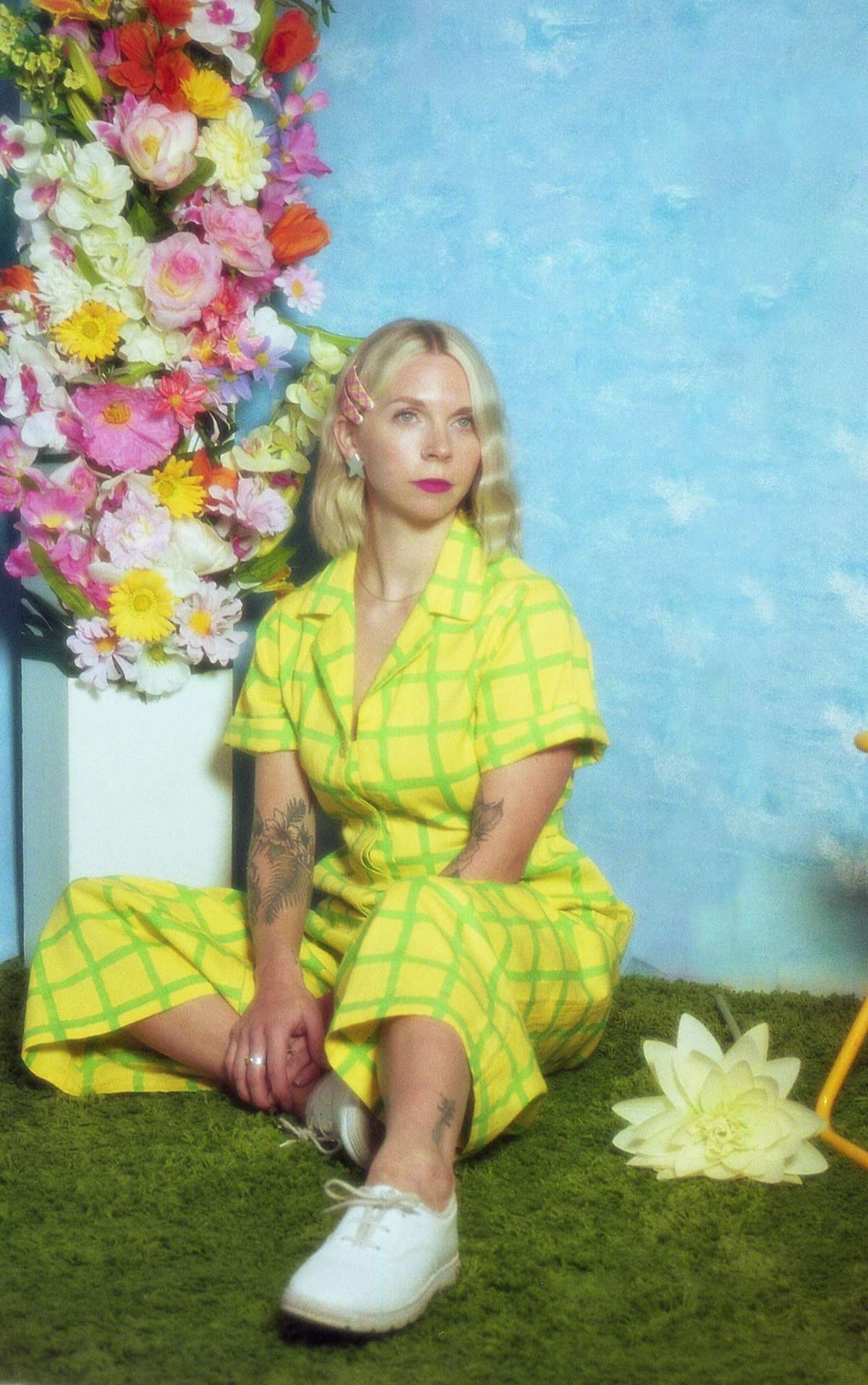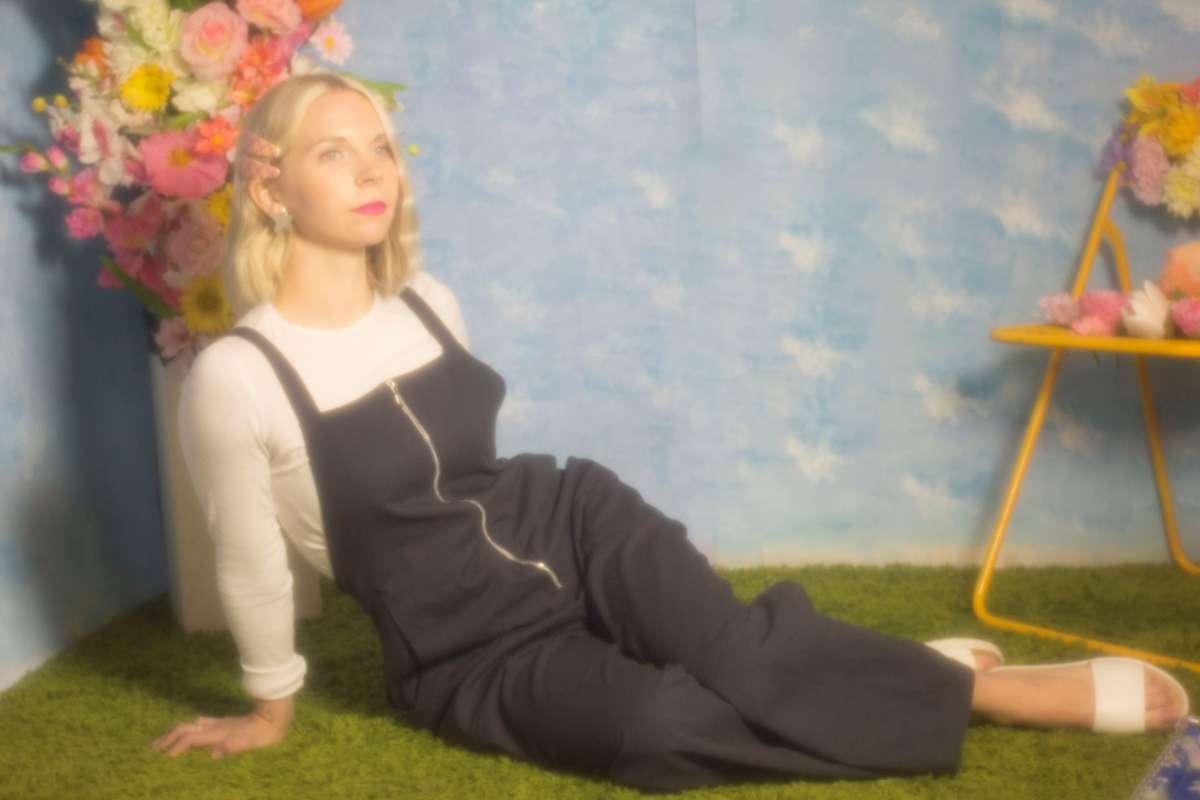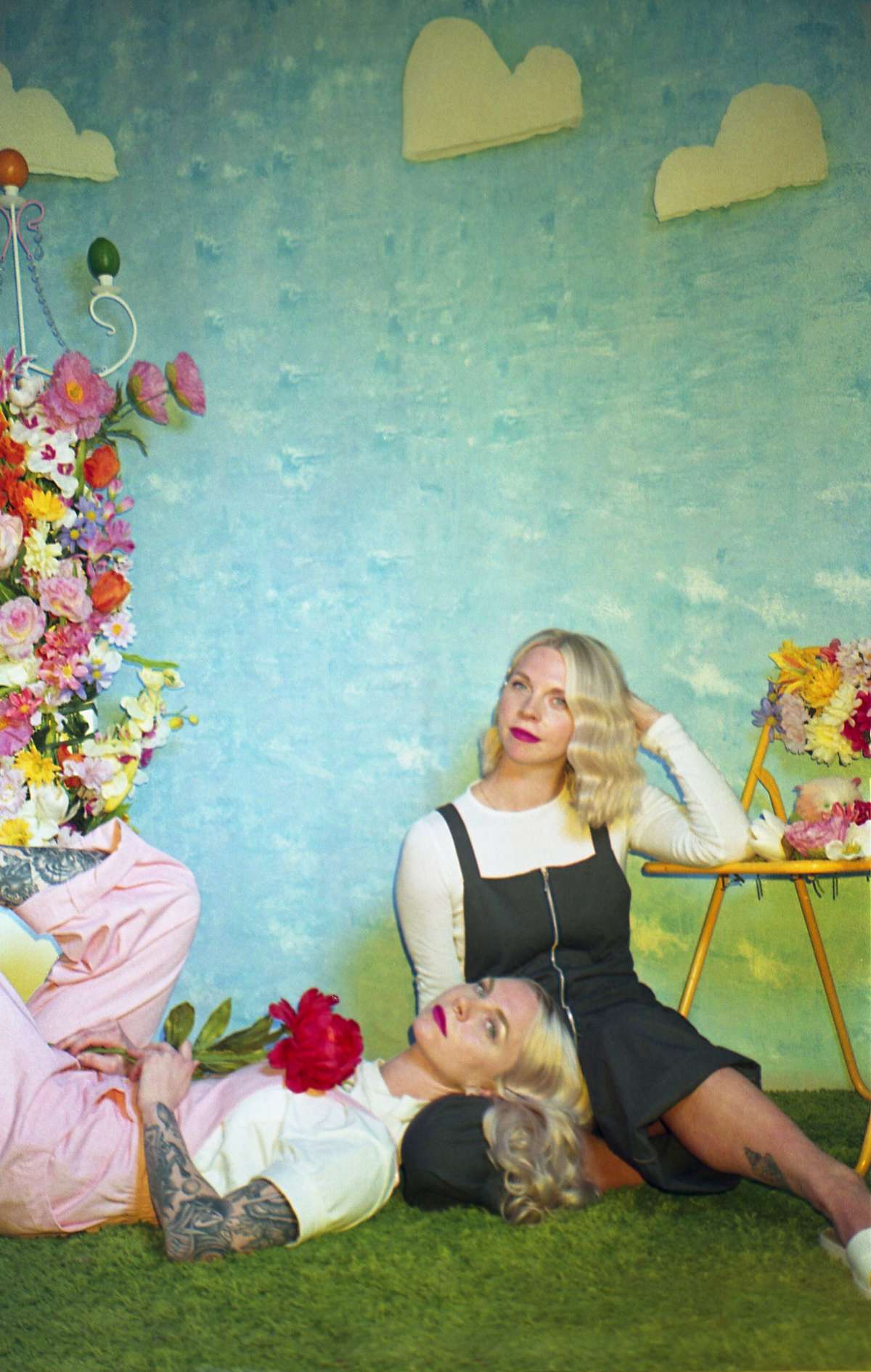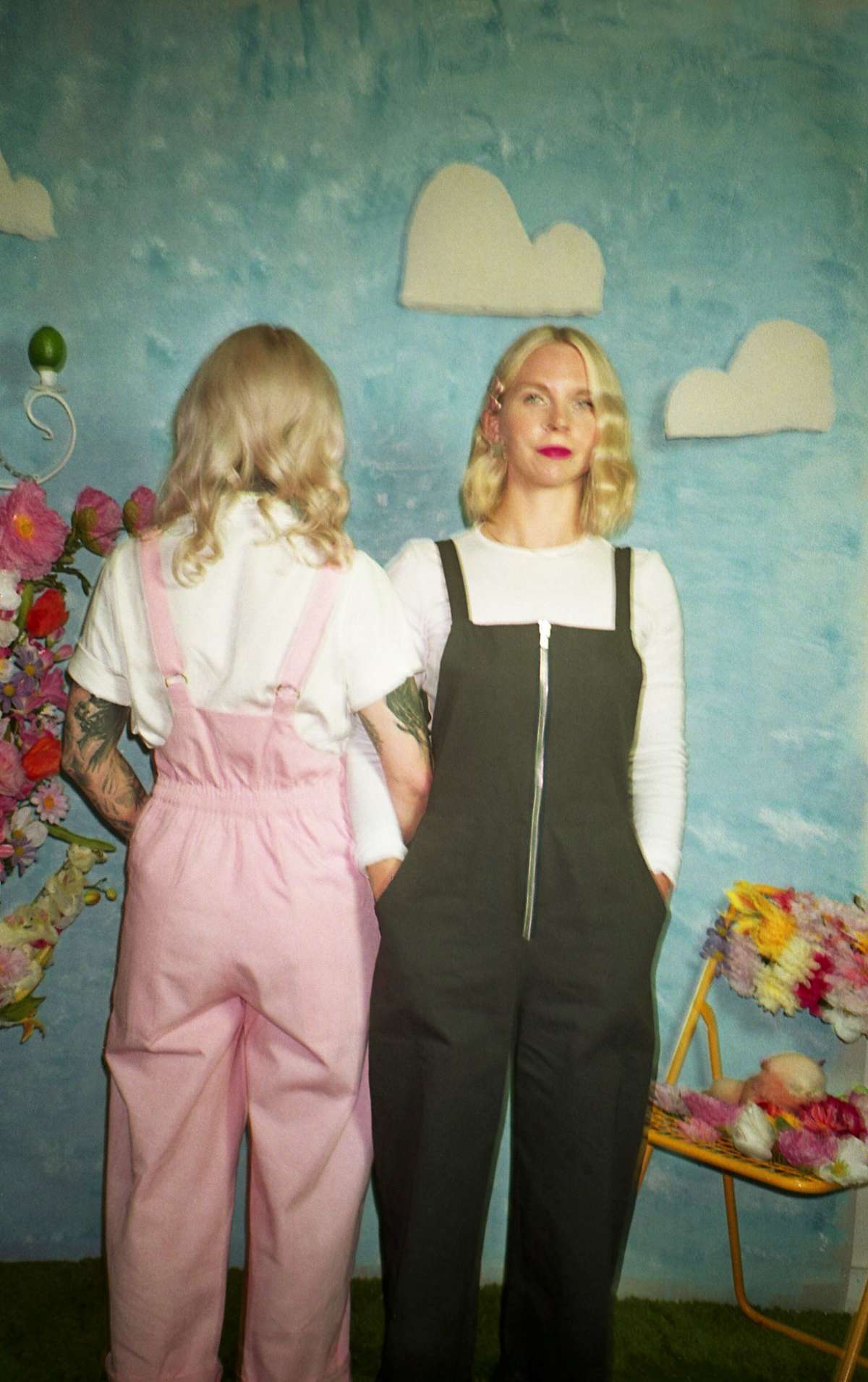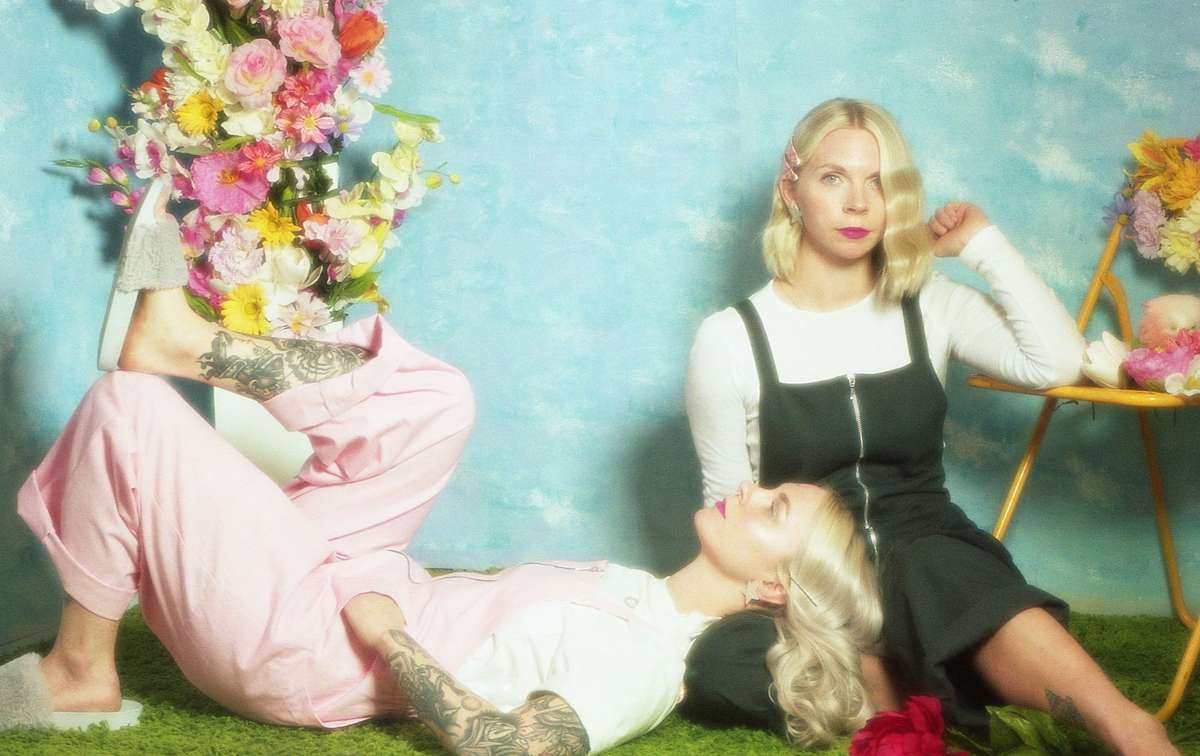 Heather Rappard
, a Toronto-based photographer, filmmaker, and winner of all hearts spent the winter this year back home in Halifax. We have been a fan of Heather's photography for a long time especially the images she shot for Lee Dekel's brand
100% Silk
, so we felt super lucky to collaborate with her on an editorial shoot.
Working with Heather was a dream. We showed her the 2019 warm weather collection and gave her the general vibe that we were hoping to portray: light-hearted clothing that one might wear to a picnic. After drinking coffee for an hour, Heather laid out the scene she imagined and then we (Maggie & Natalie) spent the next week attempting to build a set.


The set building process is our favourite thing, we like it too much. We hand-painted the sky backdrop with maybe 5 colors and just as many layers, thrifted all the fake flowers in the HRM (it seems Cole Harbour donates the most faux fleurs) and handmade clouds with second hand foam bedding from boy-next-door Tom ☁🌸🌼


The shoot was very laid back and fun, Heather shot with film and digital and used lots of filters over the lense. Our amazing models, twin sisters and local creatives Charlotte (
tattoo artist
) and Victoria (
painter)
looked amazing in the collection and their hair was styled beyond our dreams by
Robyn Touchie
of OBB who came in on her day off 😘
Nick Rosin
whipped up a matching set of silver star studs which we were over the moon about, we love this editorial and hope you do too !
🌷🌷🌷🌷🌷🌷🌷🌷🌷🌷🌷🌷🌷🌷🌷🌷🌷🌷🌷🌷🌷🌷🌷🌷🌷🌷🌷🌷🌷
Photography: Heather Rappard
Models: Victoria and Charlotte Brumwell
Hair: Robyn Touchie
Silver Star Studs: Nick Rosin
Designer + sky painter: Maggie MacCormick
Thrifter: Natalie Slater