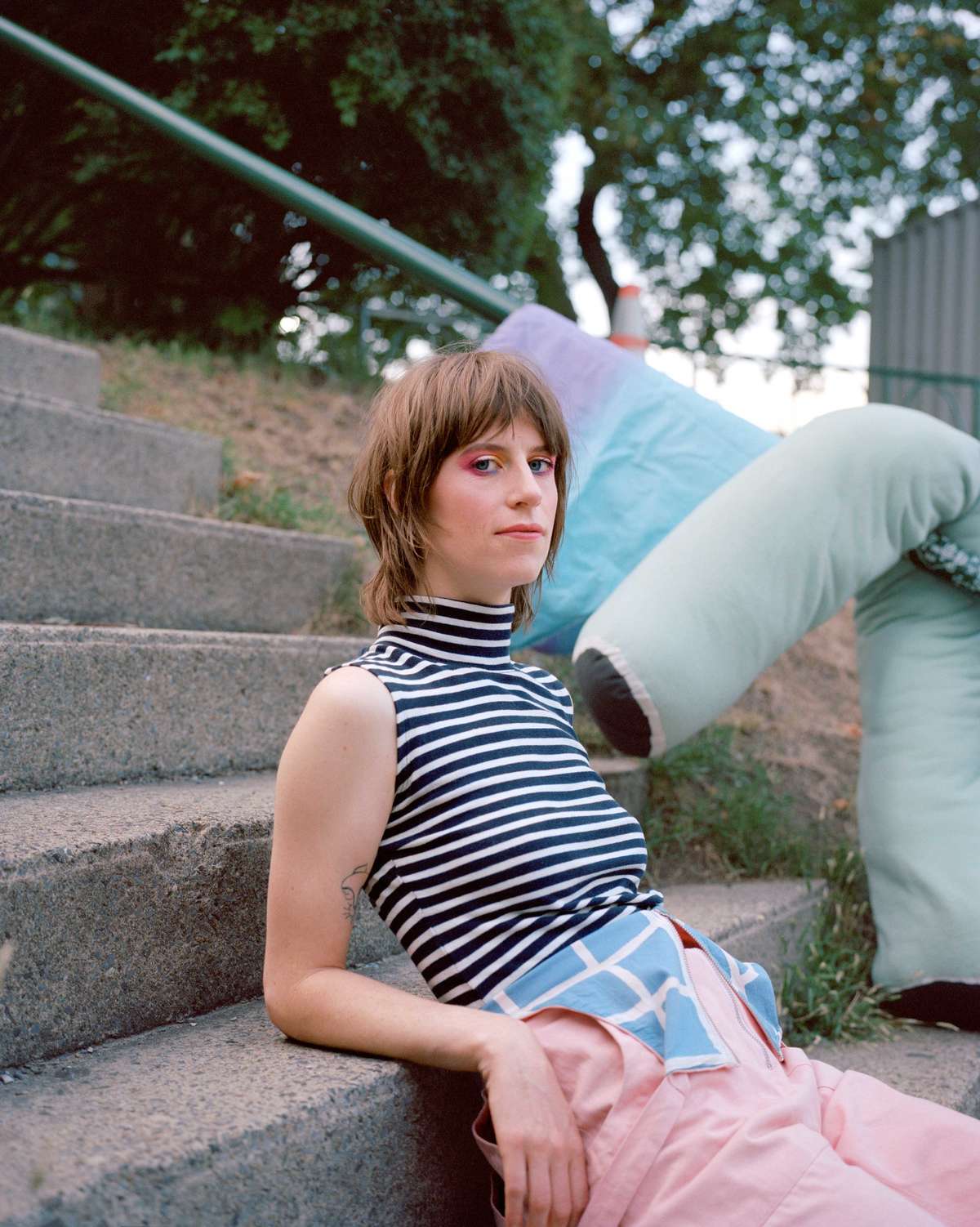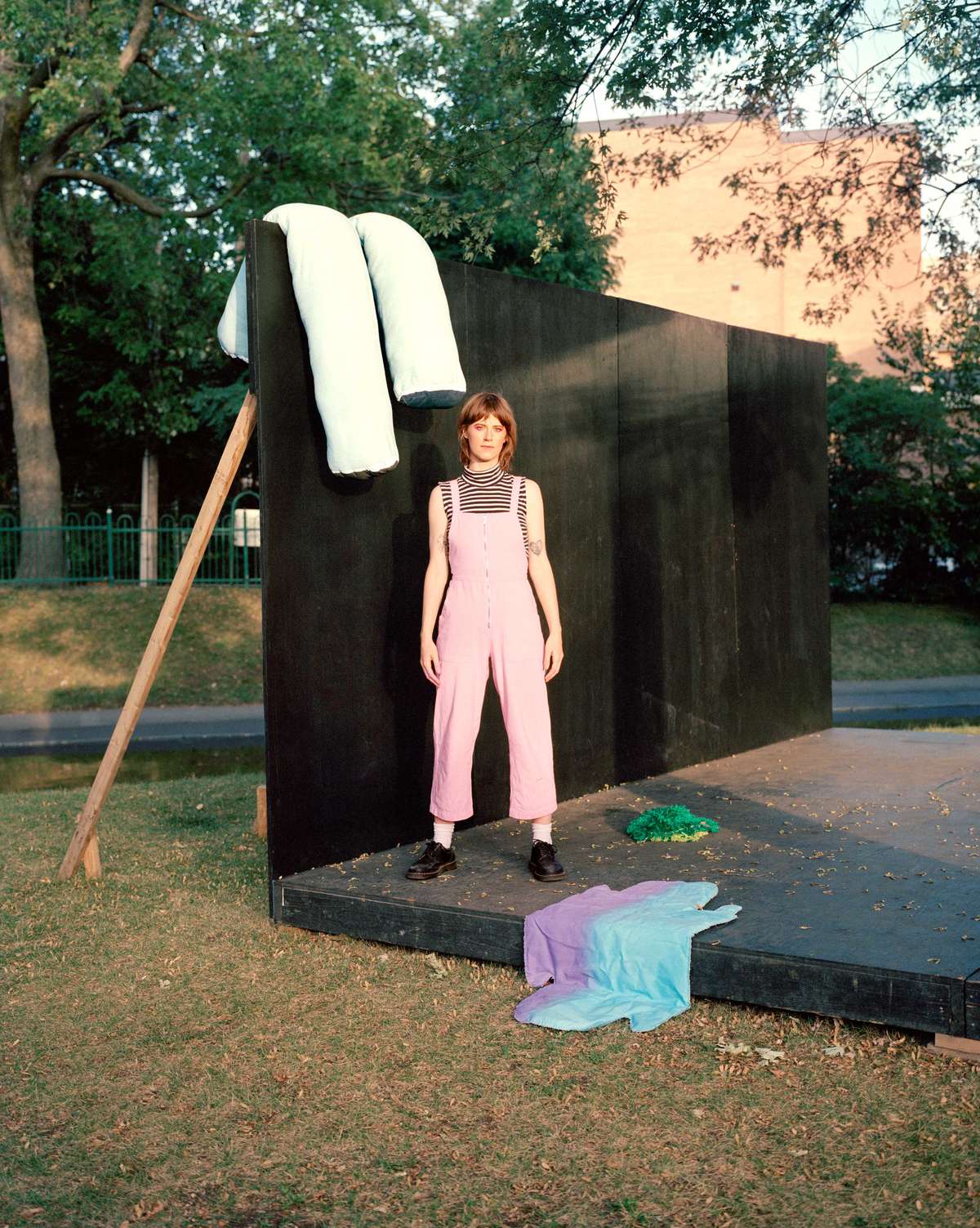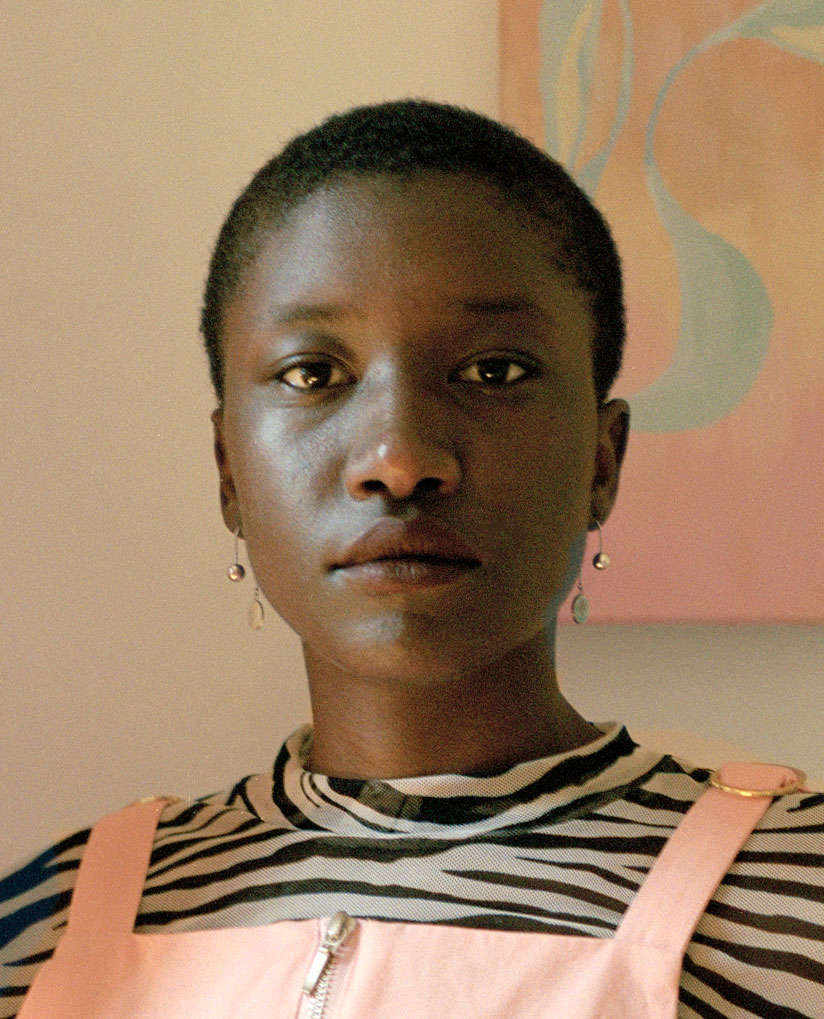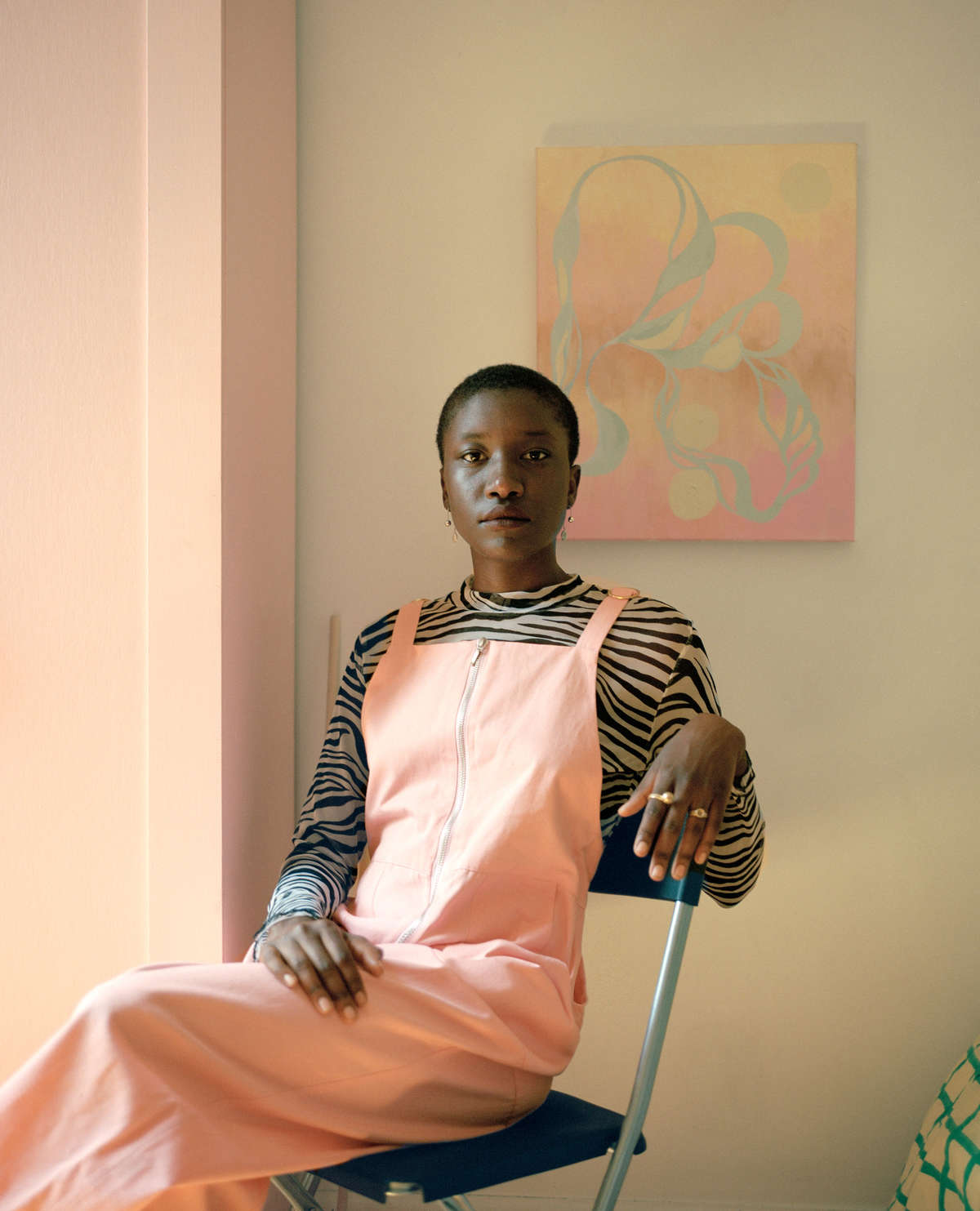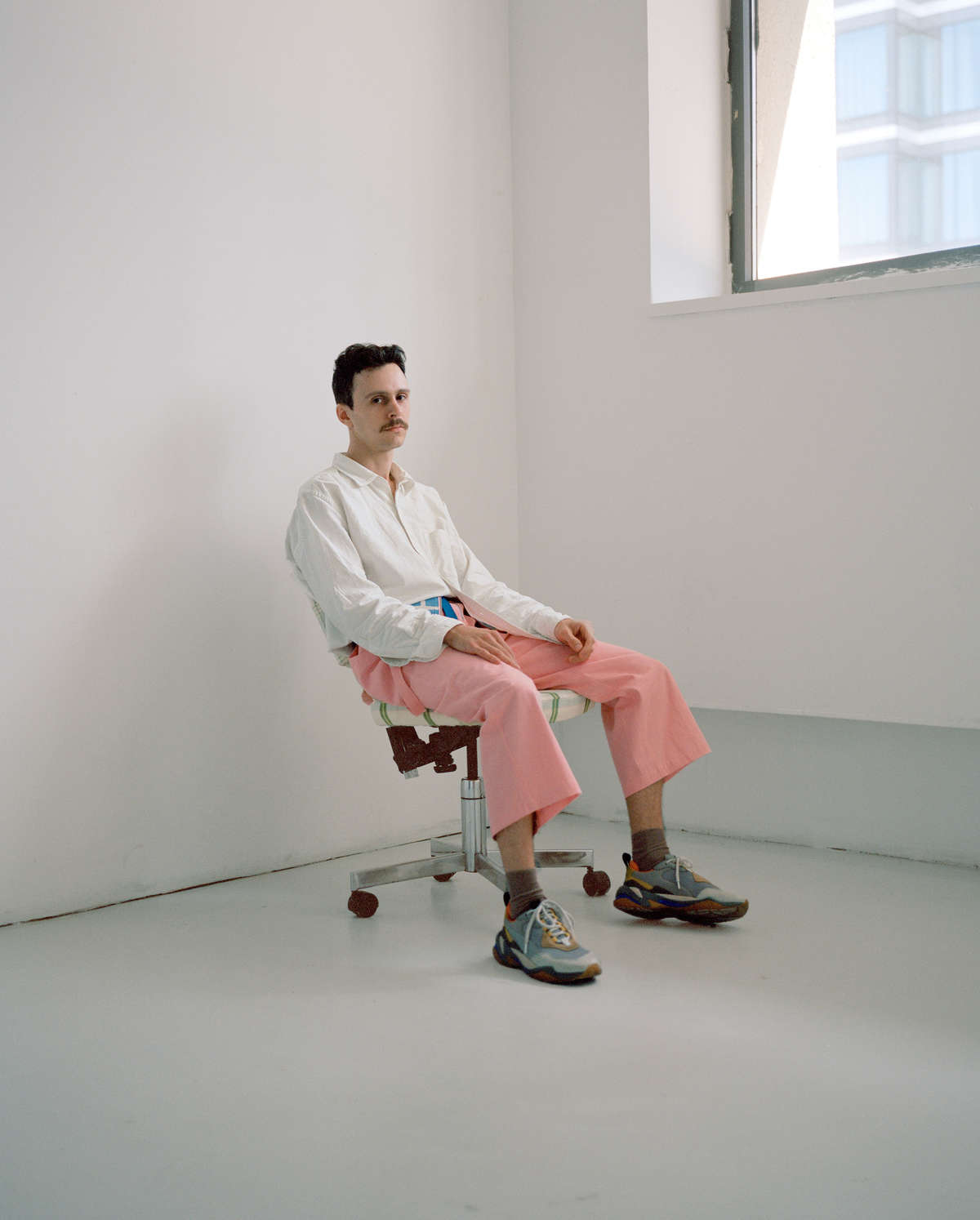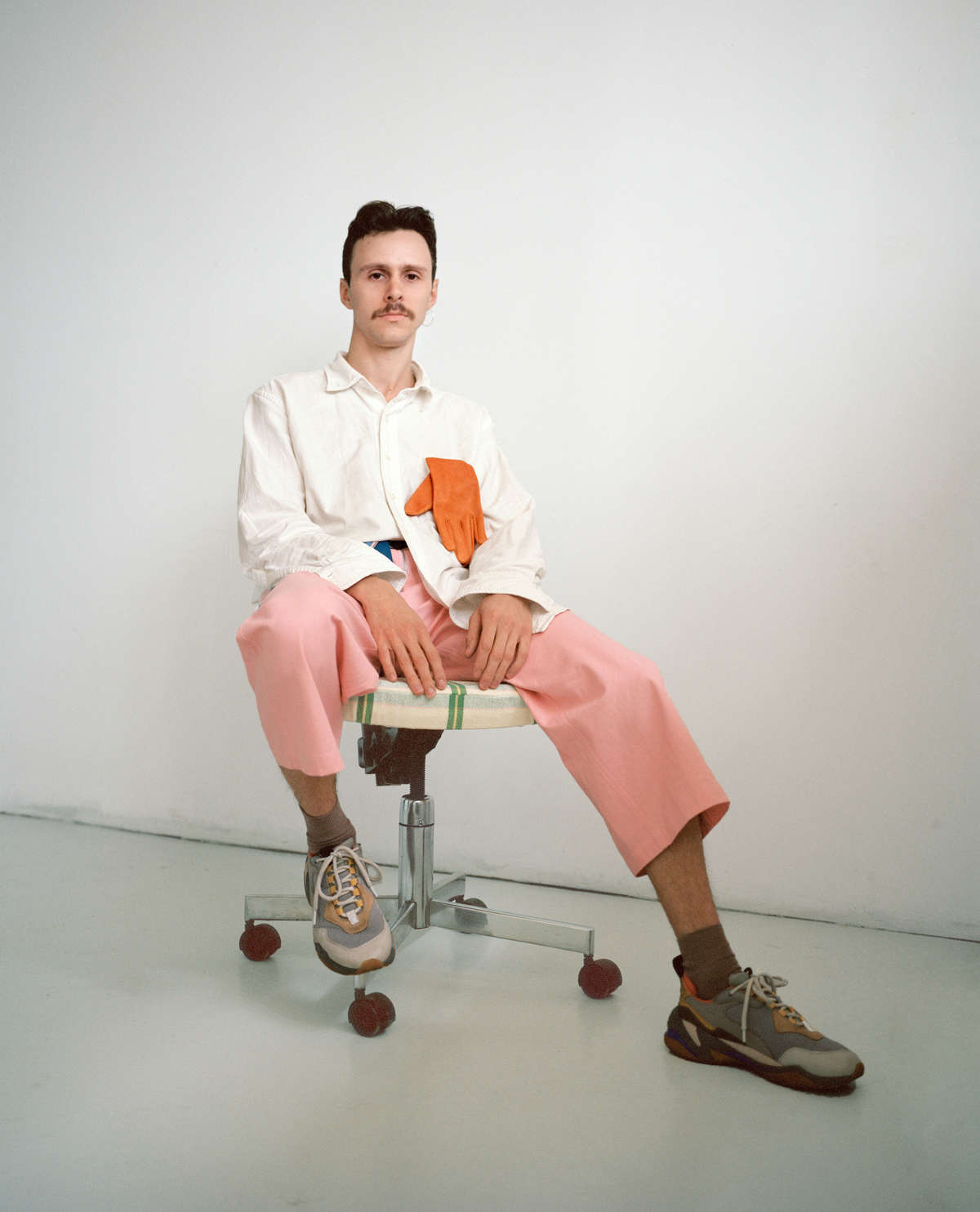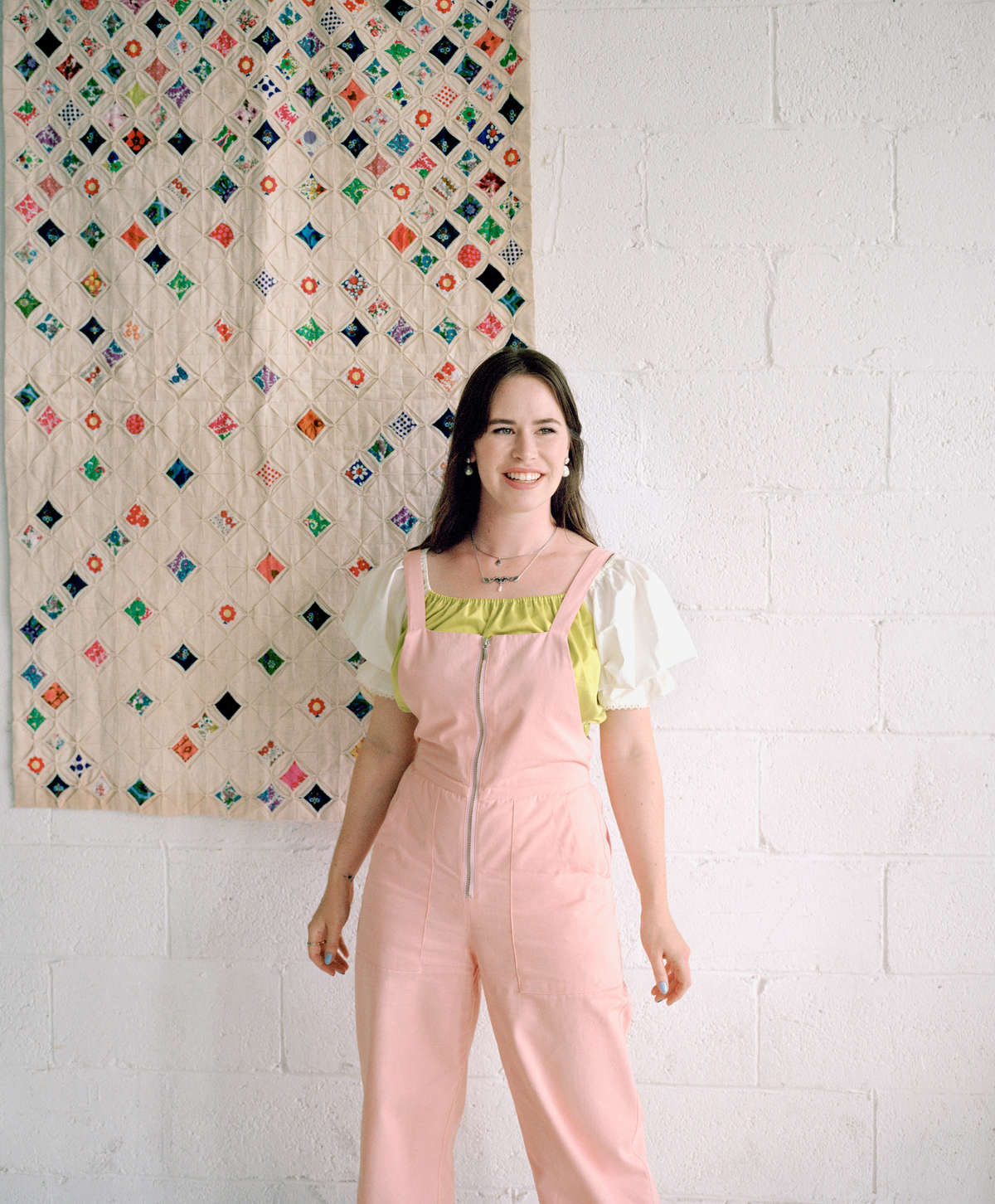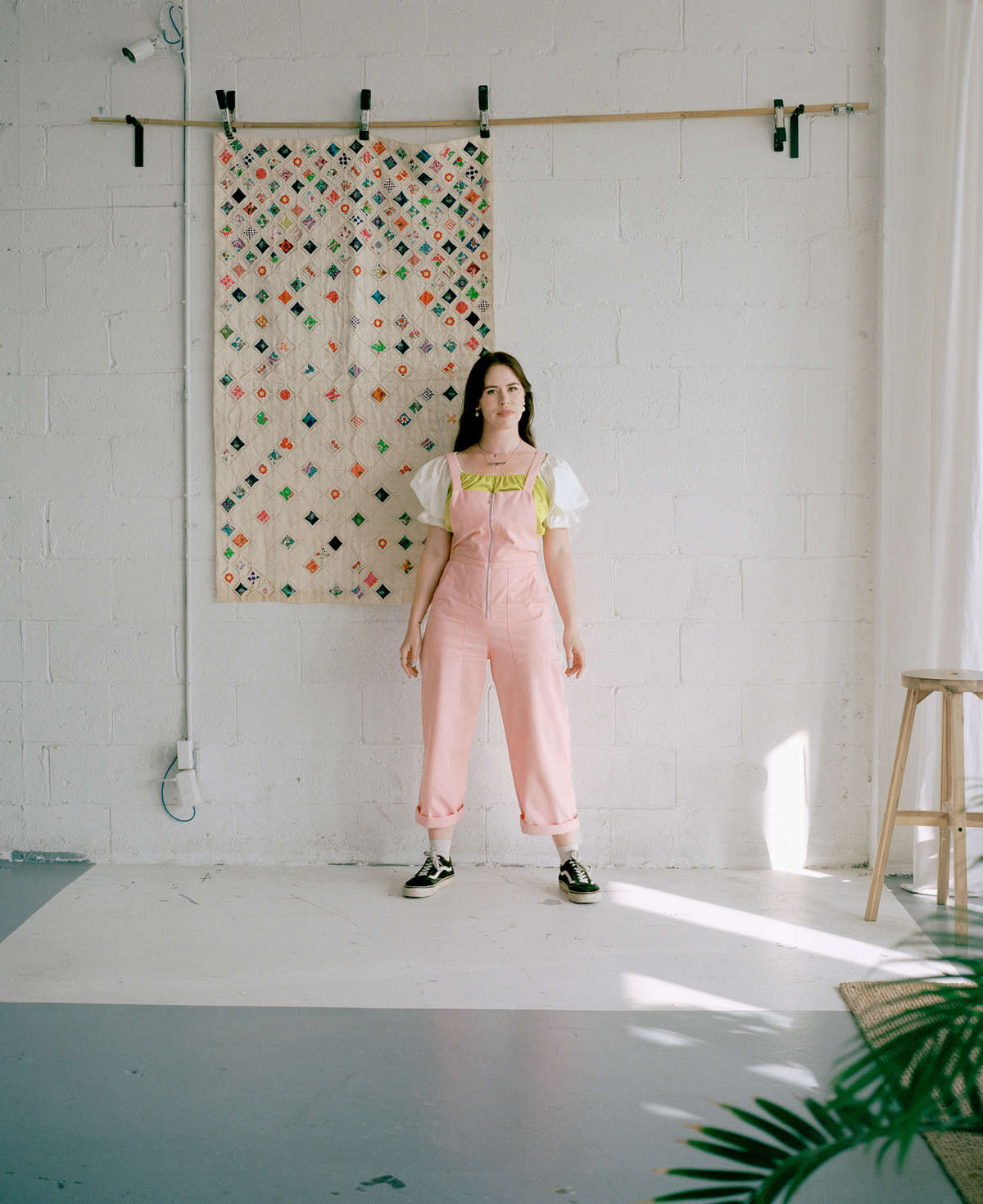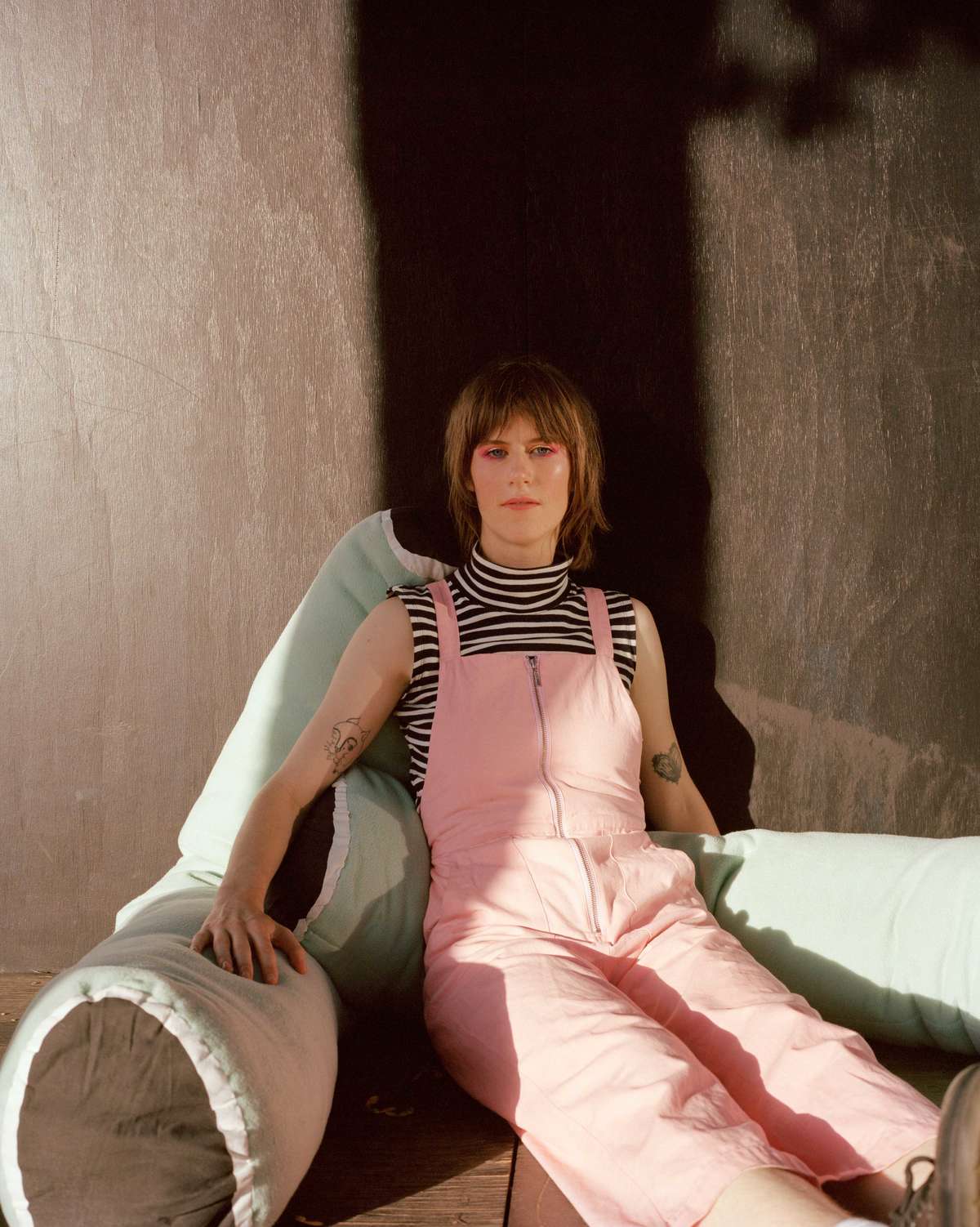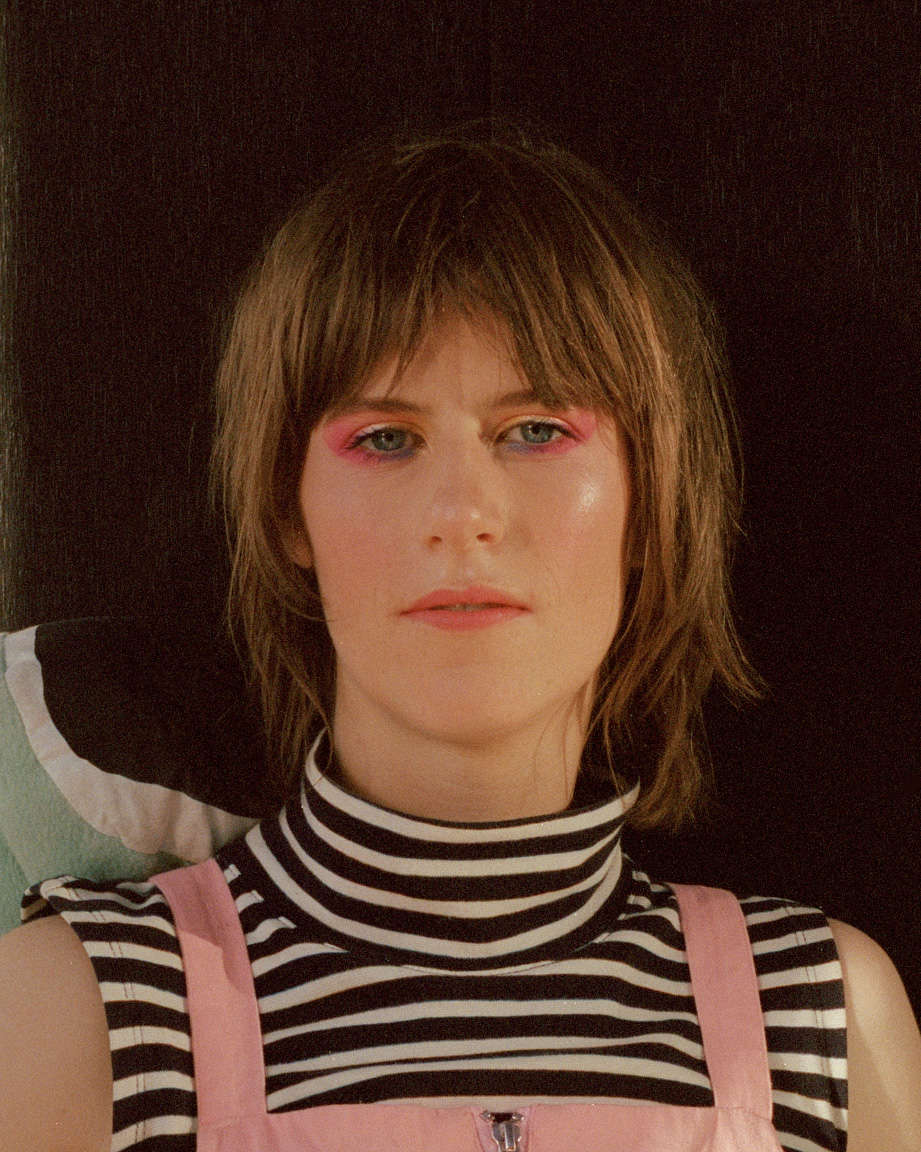 Remember summer? It turned out to be fine thanks to friends, sunshine and this photoshoot by
Brandon Brookbank.
We were lucky meet Brandon while he lived in Halifax, his work then had a flash spontaneity to it, with cropped/zoomed in subjects that came together to form a larger narrative of familiar spaces and fleeting moments. Brandon currently lives in Montreal and got together with four friends and fellow artists that we at maggie jayne admire:
Amery Sanford
,
Shaya Ishaq
,
Kyle Alden Martens
and
Hannah Isolde Goodman.
We love Brandon's portraits that captured our pink dungarees and glimpses of the art made by these incredibly inspiring artists. Brandon indulged us with a little interview about the series...please enjoy :)
mj
: How did you approach taking the portraits for this series?
bb
: I entered into the portrait sessions with a very loose expectation for the images; aside from the repetition of the pink overalls. I really wanted to work with each of the artist's and showcase Maggie's work alongside their work, life or practice. During the sessions surprises happened, for example I learned about a quilt that
Hannah
is refurbishing made by her grandmother or
Shaya's
recent beautiful exploration with paint. I wanted the images to showcase these moments that we found together.
During the portrait session with
Amery
I was struck by stages in a park in Outremont, Montreal and they became the dominant backdrop of her portraits. They felt timely in the literal sense with her ties to music and the figurative sense in her whimsical artistic world.
Kyle's
work has a root in textiles and the placement of his gloves within the styling was very important. A day prior, Kyle had just upholstered his first chair; the chair he is sitting on within the portraits. The fabric had a clear tie to his practice and to Maggie's patterns. The use of the chair for the portraits was clear.
mj:
I love hearing about these surprises and revelations, I find such occurrences the most beautiful parts of life and you have captured them so well!
Are you always so open and receptive in your art practice?
bb
: My practice is definitely a process of surprise. I like to think that I can plan things out and execute, but it really is not the way that I produce. I often act on instinct and impulse when I'm making and when I am photographing. Similar to what you mentioned, I find surprises to often be the most beautiful aspect of making things!
Earlier this year I shot a photograph of my cat on a bench in my house. I began that shoot as a still life of a bowl of fruit with Kyle's hands. When Pearl, my cat got involved as he usually does in anything we do in the apartment. The result was this really interesting moment of tension that I became obsessed with. Pearl knocked the fruit bowl over, Kyle went to grab it, and the image happened. From that photo tension became an important part in my work I think.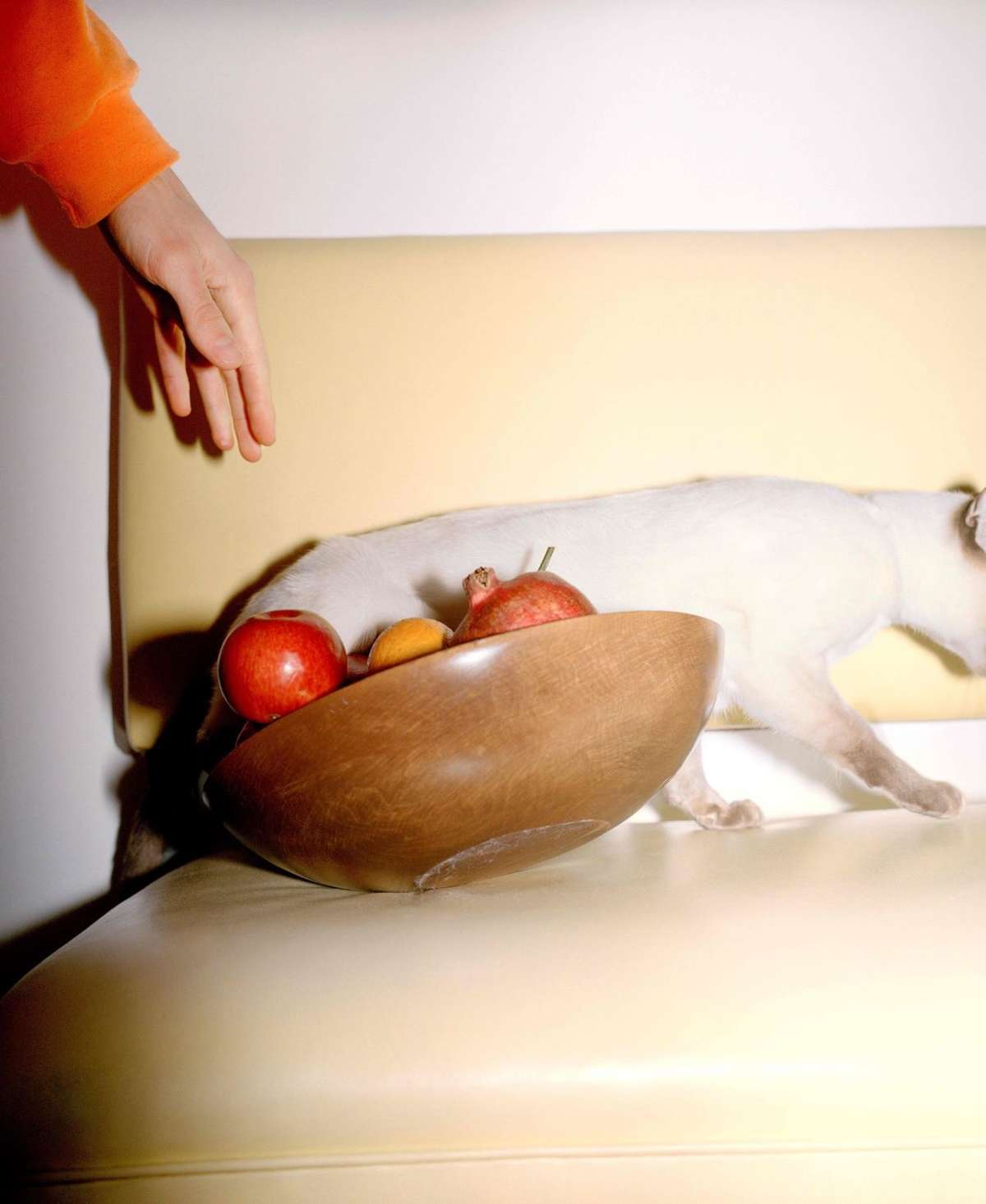 mj: Umm that photo is amazing!
You're so talented at capturing the sublime aspect of minutiae, it must be exhausting, having such an eye for potential!
What else inspires or stands out to you in daily life as a photographer?

bb: So much, and I would say the subject matter is often changing. Certain things definitely hold my attention though, gestures, hands, light. I used to shoot exclusively with flash photography but I have been more and more interested in nuanced lighting situations - using daylight or accessible lighting to render the scene more lifelike and natural.